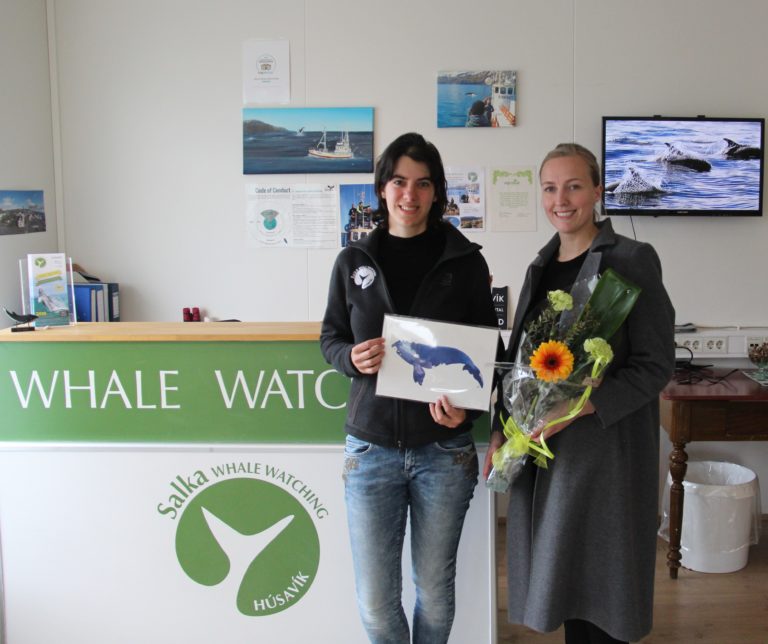 Salka whale watching begin their 2019 season
Salka whale watching began their whale watching season on May 1st. Currently all of the four whale watching companies has started their 2019 season. This is Salka Whale Watching's seventh season. In Salka's first years they oparated one oak boat but added another one in 2017.
For this occasion the Húsavík Whale Museum's manager Eva Björk Káradóttir visited the ticket office of Salka (which by the way also serves as a ice cream shop during the summer time) to give away flowers and a drawing by Rena Ortega. The gifts were accepted by Salka's employee Loes De Heus.