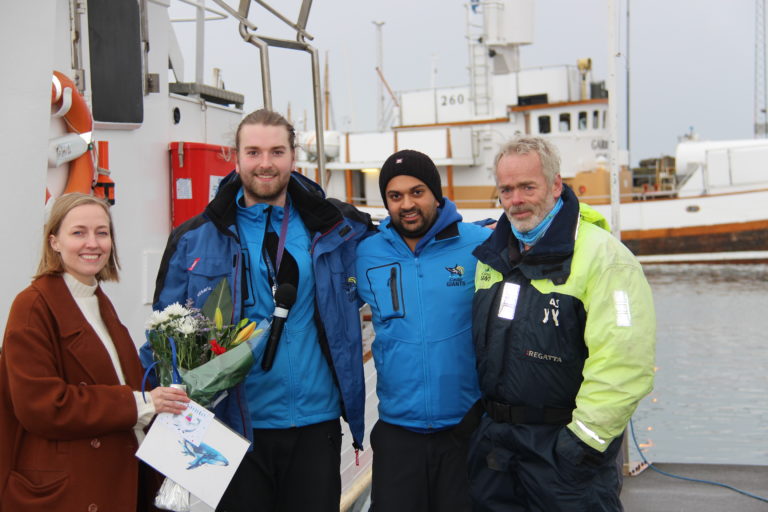 Whale Watching Season Begins in Húsavík
01.03.2019
Today marks the first day of the Whale Watching season of 2019. This is the 25th year that scheduled whale watching tours have been operated from Húsavík.
Two companies, North Sailing and Gentle Giants, sailed out this morning in search of the cetaceans that inhabit the Skjálfandi bay.
Staff from the Whale Museum went down to the harbour to greet the returning ships and bring the crews from the two companies flowers and a gift, a print from the collection of Renata Ortega, a spanish artist who is a great friend of the Húsavík Whale Museum.