The Húsavík Whale Museum has over 8 exhibition rooms and is one of few museums in the world solely dedicated to whales.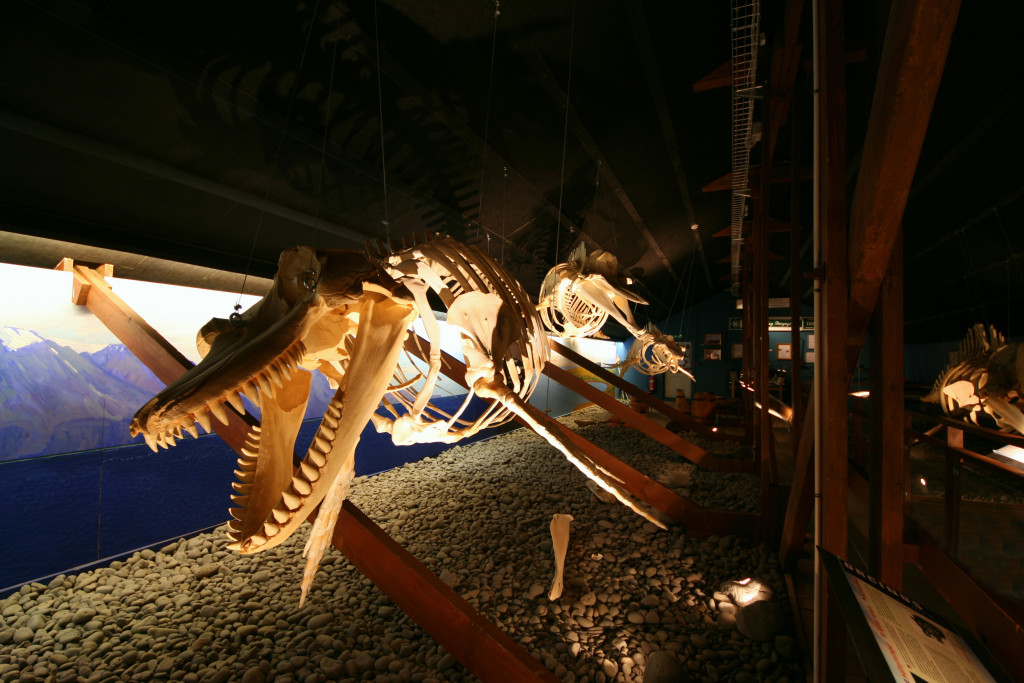 The Whale walk
The Museum has 11 whale skeletons on display. All of the whales in the museum died of natural causes, except for the narwhal which was a gift from Greenland.
---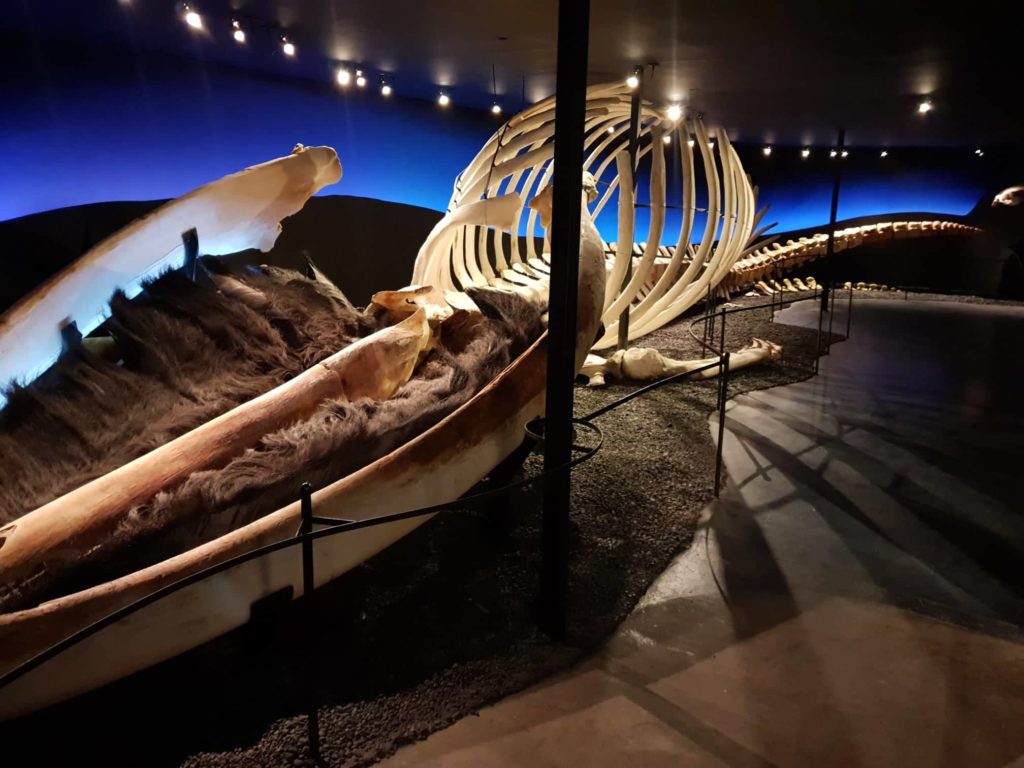 The Blue Whale
The latest exhibitions in the museum, a skeleton of the largest mammal ever to have lived on the planet – the blue whale. The one in the museum is of a 25 m long female animal beached at Ásbúðir, Skagi in Northern Iceland 2010.
There are only a handful of full size blue whale skeletons in the world. The only one in Iceland is on display in The Húsavík Whale Museum.
Photos of blue whales in Skjálfandi Bay are taken by Christian Schmidt.
A large map of the bay depicts blue whale sighting since 2017.
---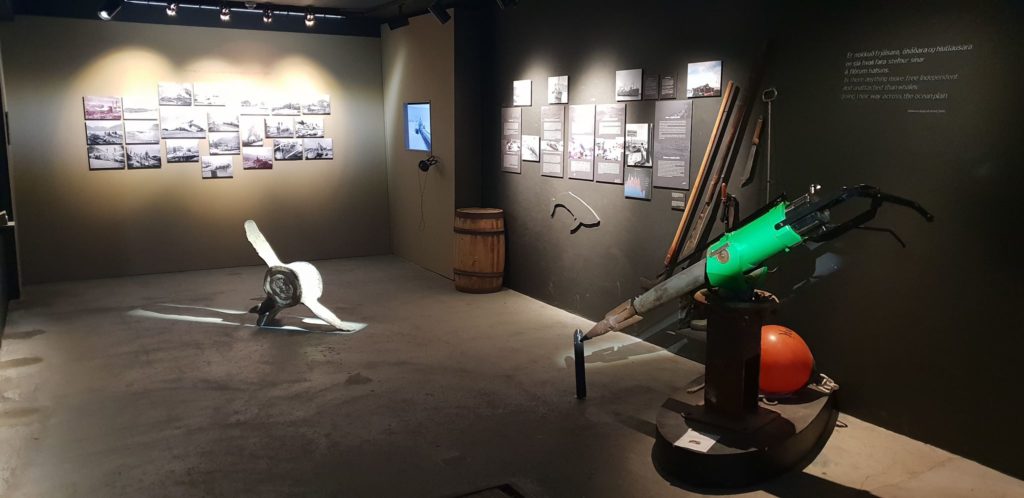 Whaling History
The history of whaling in Iceland is young in comparison to other whaling histories, although, whaling around Iceland has been conducted for centuries. The Whaling History exhibition displays information on whaling around Iceland as well as the whaling history of the world.