Ocean Films Húsavík took place for the first time in 2021 at Húsavík Whale Museum in Iceland. The first event included several local films sharing the wondrous ocean and nature of Iceland. This year, we will be expanding our search for incredible ocean-related films from all over the globe.
Categories are:
International short
Nordic Short
Student short
International Feature
Nordic Feature
The festival is collaborative effort between Húsavík Whale Museum and Whale Wise.
August 19th.
7 pm. – 11 pm.
Start time 7:15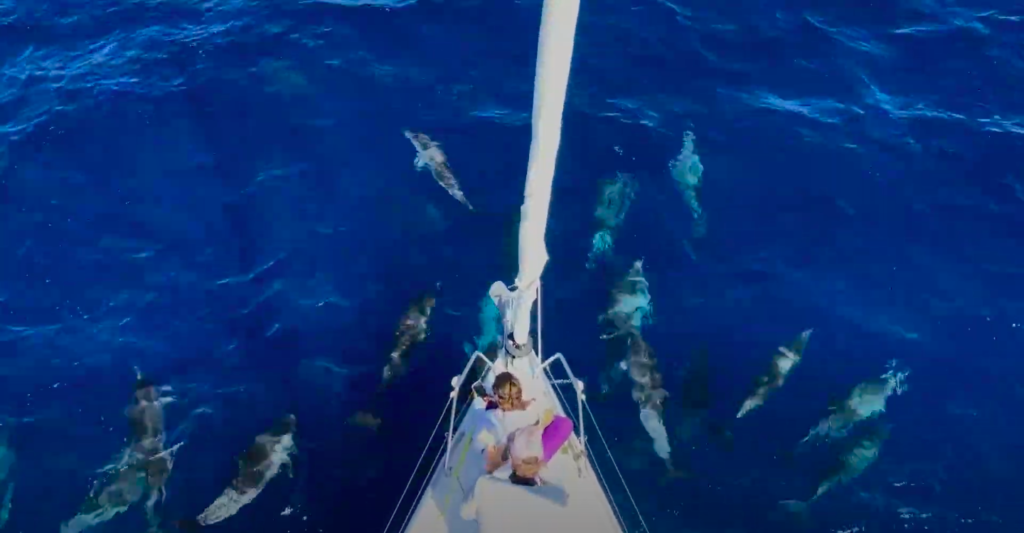 Searching for Silence (10:05)
International Short
Directed by Mirali Shukla
Summary: Much of the marine life in the Azores is specialized to live in deep depths, where light is very low or non-existent and food, prey, predators, and conspecifics like potential mates, are spread out all over the large expanse of dark, featureless water. Sound is the light in the dark for the creatures that live here. They use it to navigate, hunt, bond socially, communicate, and evade potential dangers.Searching for Silence is a project focused on sound in marine ecosystems. We are exploring the world's oceans in order to find the last remaining pristine marine soundscapes before they are lost to man-made noise pollution and raising awareness about the effects of marine noise pollution on global ecosystems. A soundscape full of noise pollution is like a world so blindingly bright, you can barely see. As we discover and explore more, the world of sound becomes clearer and clearer. Join us in discovering this world and looking at solutions to help protect it!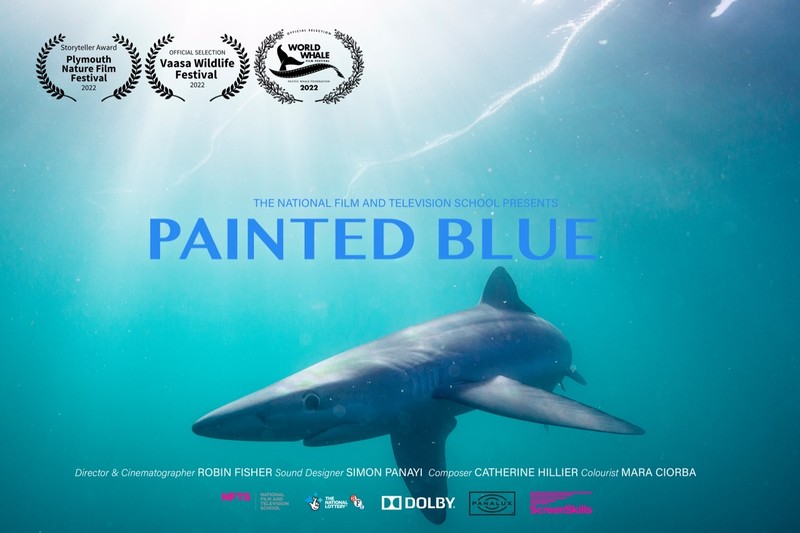 Painted Blue (11:05)
Student Short
Directed by Robin Fisher
Summary: A short film following wildlife painter David Miller. The film follows what inspired him to swim with blue sharks and his masterpiece paintings of the sharks.
Love of a horse and a whale (01:40)
International short
Directed by Anastasia Shinkarenko
Summary: The horse meets a terrible monster and almost dies. Love turns out to be a Savior.
Resurrecting Eden: The Coralfighters of Curacao (60:00)
International feature
Directed by Florian Guthknecht
Summary: Are rising sea temperatures and increasing acidification spelling doom for the coral reefs of our coasts? On Curaçao, one of the Dutch ABC islands of the Leeward Antilles in the Caribbean Sea, coral gardeners, as they're known, are demonstrating that the reefs still have a chance. They are using cutting-edge methods to grow corals and reinforce damaged reefs. They are searching for the "supercorals" of the future. This benefits not only the ecosystems of the oceans but also the fishermen, tourists and inhabitants of the islands which the coral reefs protect.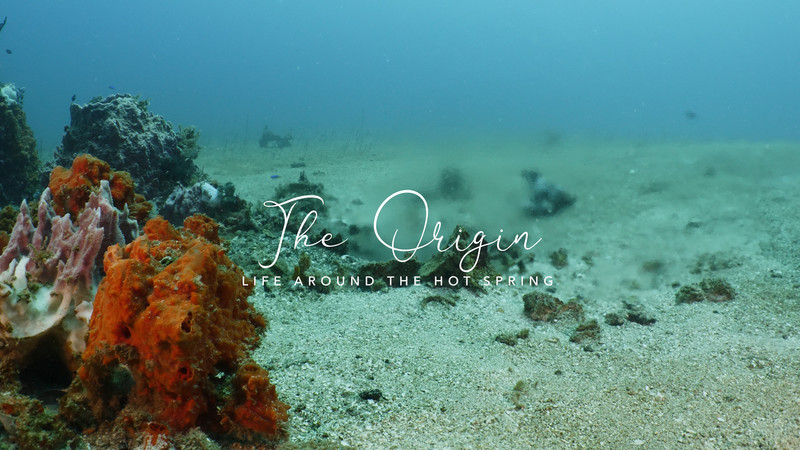 The Origin – Life around the Hot Spring (04:00)
International short
Directed by Claudia Schmitt
Summary: It is believed that life on Earth originated at volcanic hot springs. White smokers and black smokers still exist today, mostly in the deep sea. 
In a few places on this planet, volcanic hot springs are within the reach of scuba divers. Like the ones in the deep sea, they are an important habitat and attract a universe of marine life, often highly camouflaged or extremely tiny. Dive into a world of fish that look like sponges, crabs that decorate themselves with anemones, mysterious ornate ghost pipefish and more critters of the deep. 
All of the footage in this short film has been filmed around a hot spring in Sulawesi, Indonesia.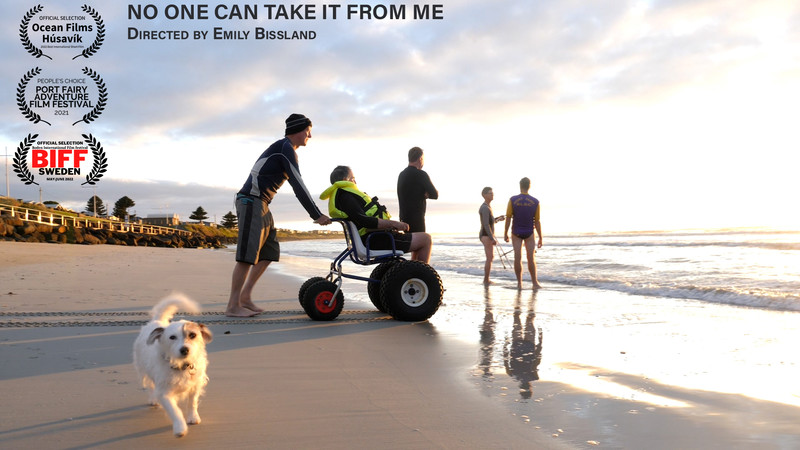 No One Can Take It From Me (12:42)
International Short
Directed by Emily Bissland
Summary: It's Jim's morning swim. 120 minutes to get him in the ocean for a 3 minute dip. This film accompanies Jim Pevitt, an adventurous spirit caged in a body ravaged by multiple sclerosis, on his morning swim, which he can only do with the help of volunteers. Meanwhile, we hear a story of adventure; one of Jim's surfing expeditions from a time before MS. A true story written by Jim Pevitt and read by fellow Port Fairy surfer Hamish Ebery. Evocative, layered imagery combined with sparse story-telling invites us into Jim's inner world. This film shows us that adventurous hearts never stop rattling their cage.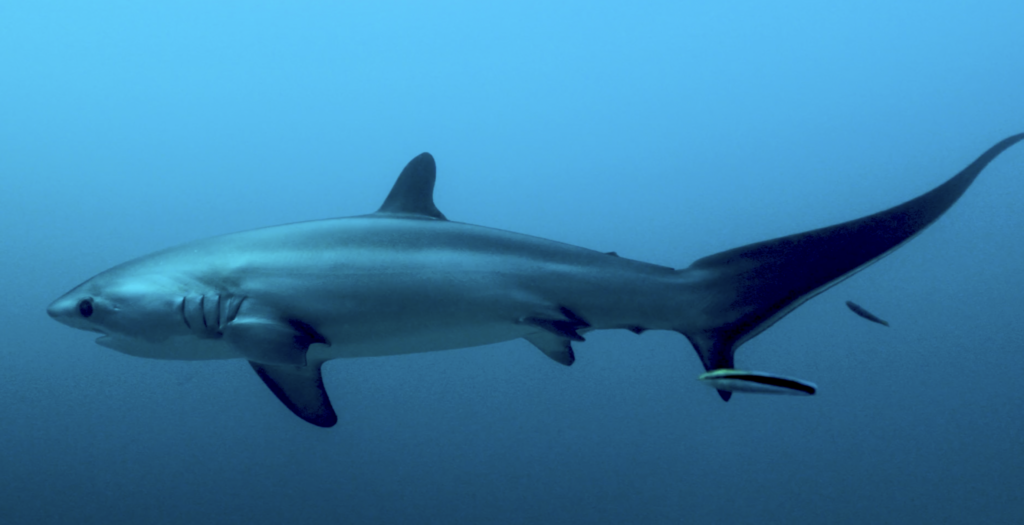 Ghosts of New York (57:04)
International Feature
Directed by Craig P O'Connell
Summary: Armed with never-before-seen shark technology, Dr. Craig O'Connell and the local community join forces to solve the mystery surrounding Montauk's three week long thresher shark aggregation. Are they here to breed, pup or feed – no one knows. But with some of the world's most notorious catch-and-kill shark tournaments coinciding with this aggregation, will Craig and his team be able to uncover the secrets of nature's most elusive shark before it is too late?
TOAL FILM TIME: 2 hrs. 42 min
August 20th.
7 pm. – 11 pm.
Start time: 7:15
Malpelo: Mountain of Sharks (14:53)
International short
Directed by: Kevin Mannens
Summary: Days away from the closest land, lies a mythical underwater volcano. Beneath the waves: a bonanza of life. Massive shoals of fish darken the water and hundreds of sharks patrol the seamount. 
But like all wild places, this one too is in grave danger. Illegal fishing and sharkfinning might soon deplete this natural wonder and UNESCO heritage site of its natural wonders.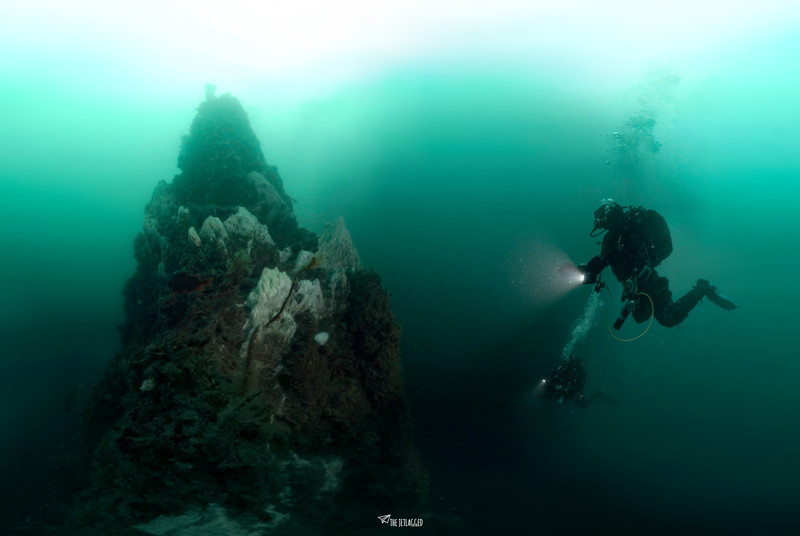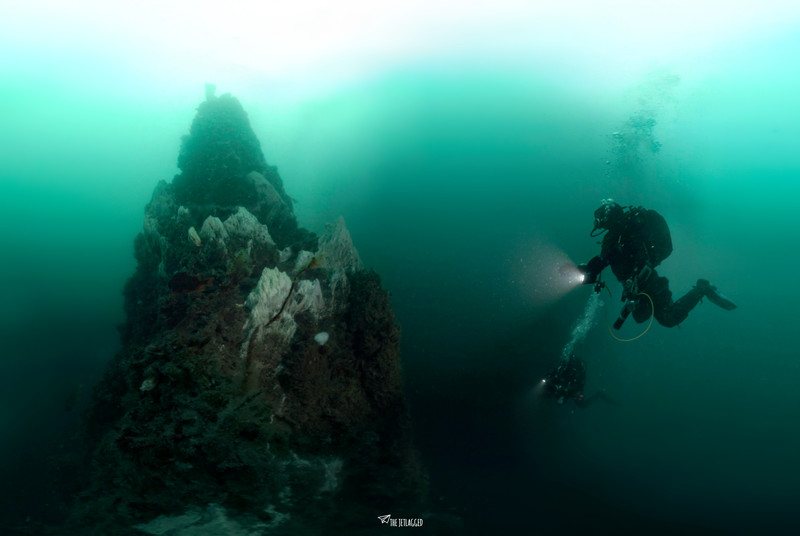 Diving in Iceland – Strýtan (03:31)
Nordic short
Directed by Claudia Schmitt
Summary: Strýtan is the only known hydrothermal chimney that is within scuba diving range. Right in the middle of Eyjafjörður, a fjord in Northern Iceland, in a depth of about 70 meters, the geological activity has created a single limestone chimney, that rises like a massive tower from 70 m to 15 m beneath the surface, the Strýtan. There are around 100 l of 72° C warm freshwater coming from the chimney every second.
The hydrothermal vent attract lots of marine life, making the chimney the habitat of a unique flora and fauna.Less known than the famous Silfra fissure, this dive site in the far north of Iceland is unique and equally spectacular.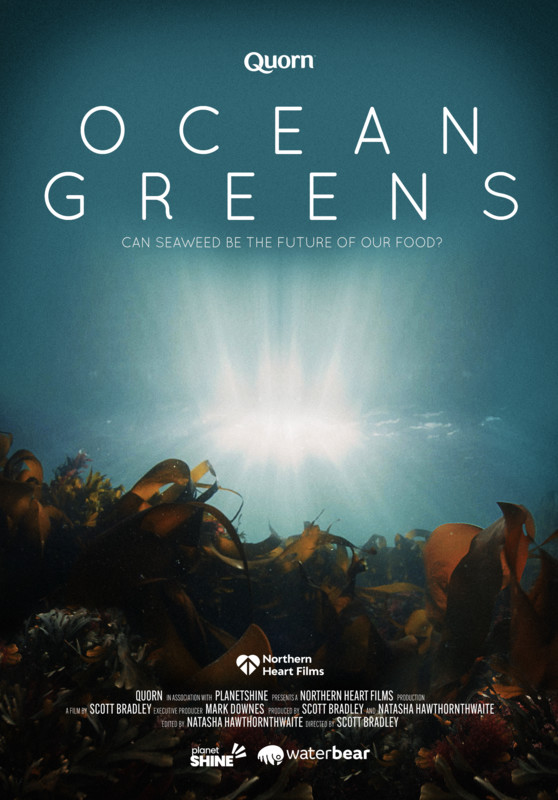 Ocean Greens (09:00)
International Short
Directed by Scott Bradley
Summary: Ocean Greens is an intimate portrait of farmers harvesting seaweed along the UK's coastlines. Through personal testimonies of those working closely with this sustainable food source the film explores the environmental benefits of seaweed and the impact this revolutionary crop can have on the future of our food.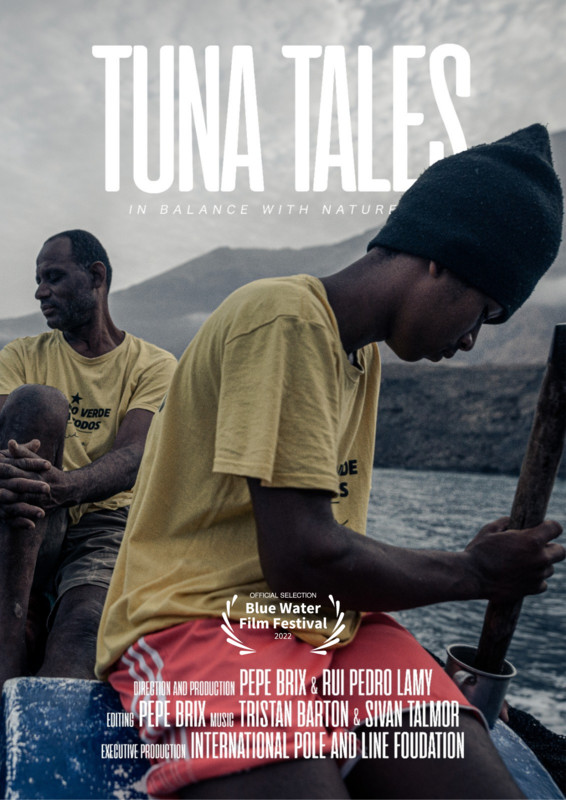 Tuna Tales | In Balance With Nature (13:05)
International Short
Directed by Pepe Brix and Rui Pedro Lamy
Summary: Tuna Tales | In Balance With Nature is the final part in a documentary series for the Tuna Tales Project. The series tells the stories of small-scale tuna fishers around the world who catch tuna one-by-one, highlighting their importance and the challenges they face. 
This film unites the stories of one-by-one fishing communities around the world. It highlights the deep relationships between these communities and the ocean, as the source of their livelihoods. Fishers in these regions understand the rhythms of the ocean and the imbalance caused by industrial overfishing with unsustainable methods. Instead, they present an alternative, more sustainable future. A future in balance with nature.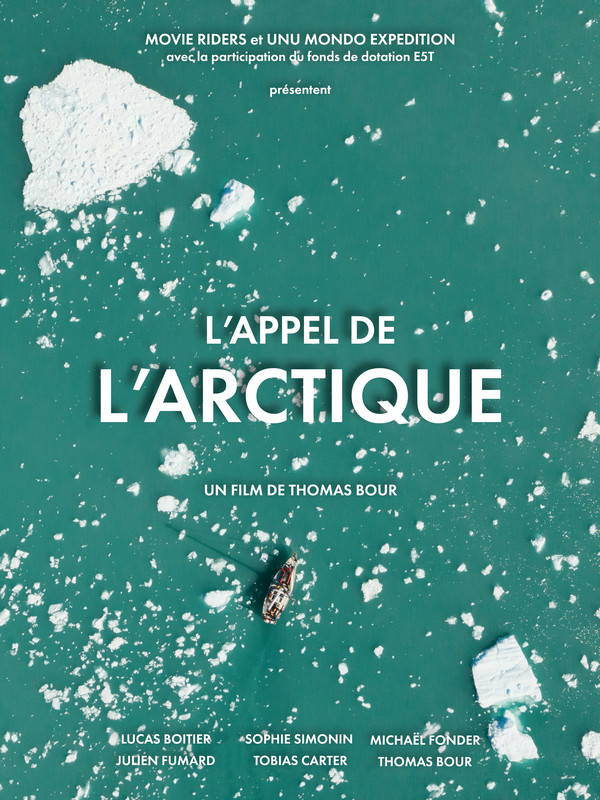 Call of the Arctic (54:00)
Nordic Feature
Directed by Thomas Bour
Summary: Saint-Malo, June 2020, "Northabout", a 15m aluminum sailboat built for ice, is ready to cast off for a North Atlantic crossing to the Arctic. It's mission : to meet with local populations in order to document climate change and install weather stations to study the winds coming from the polar ice sheet. This sailing vessel has already made two trips around the North Pole. It knows the way, but we can't say the same for its young crew, who have never sailed in the Arctic and half of them have never put a foot on a boat. Let's go to Greenland!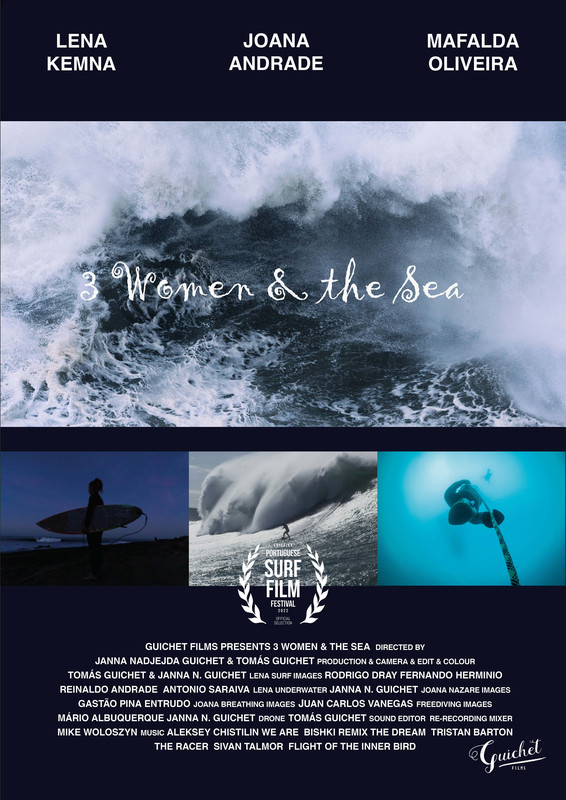 3 Women and the Sea (18:00)
International Short
Directed by Janna and Tomas Guichet
Summary: The short documentary is about surfer Lena Kemna, freediver Mafalda Oliveira and bigwave surfer Joana Andrade. It brings the question up "what is freedom"? Nowadays we live in a system where safety and money usually come first. 
But does that make us happy? If we were free to choose without our ego, without systemic limitations, and most importantly, without the man-made limitations of fear, what would we do?
The documentary shows us a different way of dealing with us. To condition ourselves in the direction we like and choose. Look forward to 3 stories of fascinating sea women who inspire you to create your own world! They share with us how they prepare themselves for their big rides or deep dives, how to deal with anxiety and stress, and what nature means for them. You´ll get fascinated by the magic of proper breathing and how to visualize what you love.The footage ranges from the depths of the ocean to one of the biggest waves in the world "Nazare".Stay tuned for a highly motivating film that will make you dream!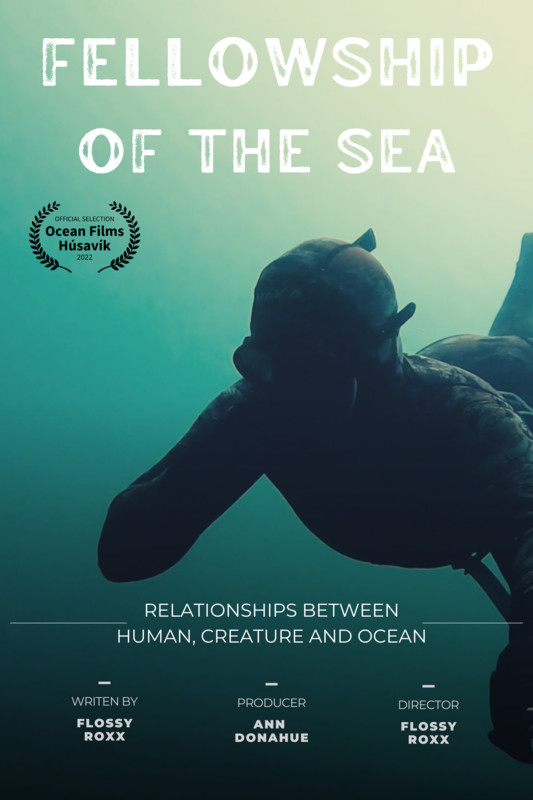 Fellowship of the Sea (09:59)
International Short
Directed by Flossy Roxx
Summary: A group of folks living on a small island whose love of the cold ocean water swimming has created a deep and connected bond. 
Filmed over a year from World Ocean 2021 to 2022, through the ecological effects of climate change, we follow the story of the Seals and their special relationships, past, present and future, with the ocean on their 20th anniversary of ocean swimming.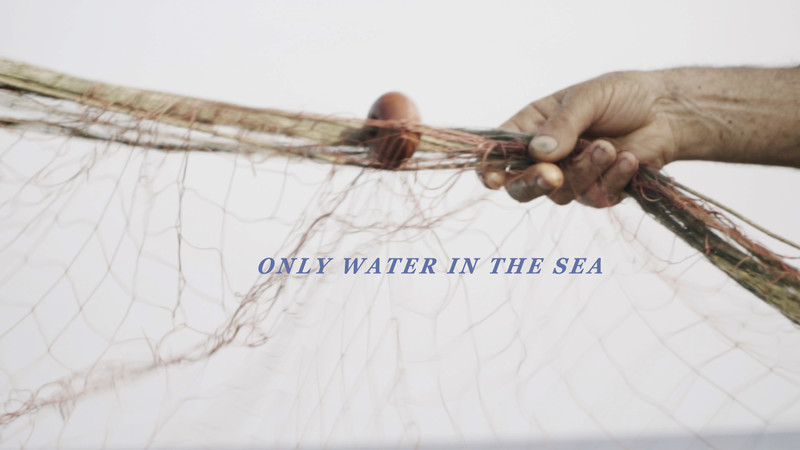 Only Water in the Sea (40:00)
International feature
Directed by Laura Pavone and Arun Nangla
Summary:  There is not much fish left in the Mediterranean Sea, and both fishermen and dolphins are fighting for surviving. 
This film shows the consequences of overfishing and unsustainable tourism in the Italian island of Stromboli through Gaetano and Mario, two of the last guardians of a world that is disappearing. 
The last 60 years of Stromboli is a story of extinctions of both fish population and local traditions. But Gaetano and Mario, witnesses of this catastrophe, know future is not set in stone. Their words, full of wisdom and ancestral knowledge, tell there is hope for the next generations.
TOAL FILM TIME: 2 hrs. 44 min