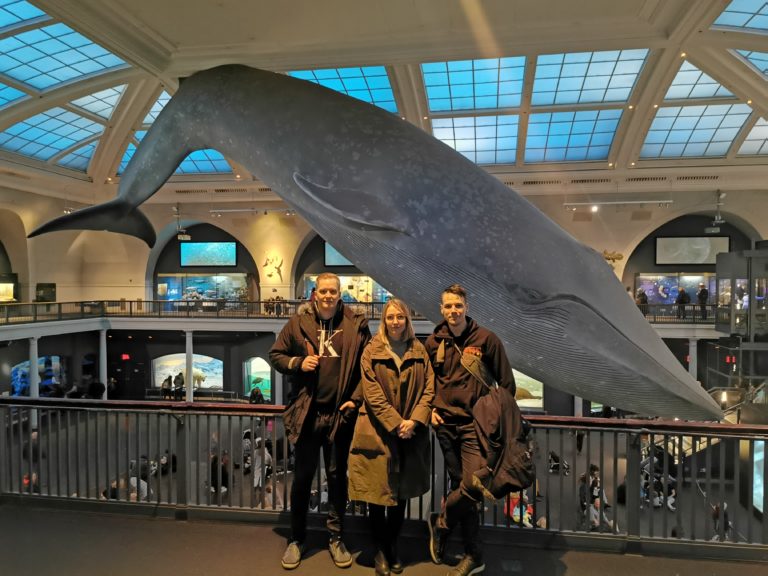 Whale museum staff in a successful educational tour to ANHM, NYC
The Húsavík Whale Museum's employees went abroad in late February with their spouses, in a highly anticipated trip to New York City. The purpose of the trip was to visit the American Museum of Natural History (AMNH) with the goal to observe realistic ways of enhancing interactive- and digital experiences in the Whale Museum. The whale museum's staff got a chance to meet up with Jennifer Chow, the director of sales and strategy in the AMNH as well as Raphael Pelegrino, the digital product manager in the AMNH. The visit included a detailed tour of the ever so extraordinary museum. The rest of the weekend was spent in some of the endless activites of the big apple in a weather conditions that were ideal for Icelanders, cleas skies and sunshine with the temperature being natural for the current season.
The Húsavík Whale Museum's staff would like to thank their friends in the American Museum of Natural History for the warm welcome and are looking forward to a possible collaboration in the future.