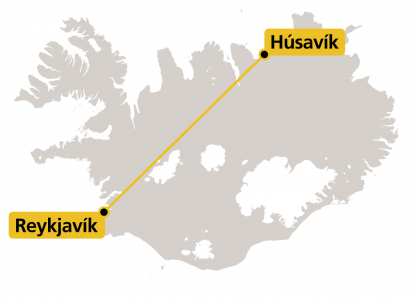 The Húsavík Whale Museum is located in Húsavík, a small town in the Northeast of Iceland, about one hour drive from Akureyri, the capital of the North.

Húsavík by road 85, is a fishing village 
with around 2.400 residents, located on the eastern shore of Skjálfandi Bay. Facing the 1100m high, astonishing mountain range 'Víkna- and Kinnarfjöll', Húsavík makes one of the most beautiful located towns in Iceland. The Húsavík Mountain (417m) offers excellent views across the bay and further out, even to Grímsey Island, which crosses the Arctic circle.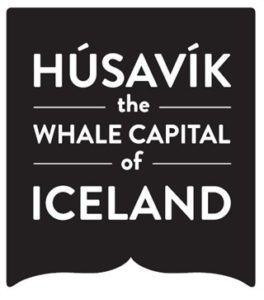 Húsavík is known to be one of the best places in the world to watch whales in their natural environment and has often been referred to as the Whale Capital of Iceland. Skjálfandi Bay is furthermore one of four places in the world to watch Blue whales, which have been spotted in the bay since 2004, most often during the month of June.