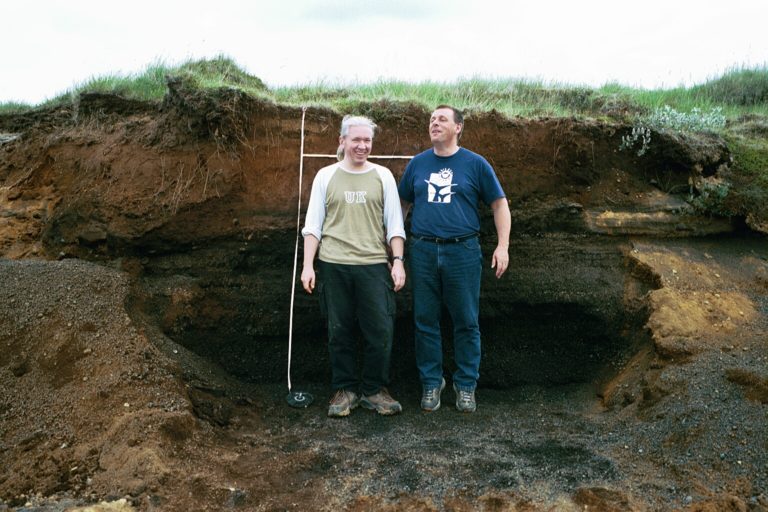 A recap from the Whale Museum's history: 1997
The predecessor of the Húsavík Whale Museum was a small exhibition in Hotel Husavik that opened in 1997. At the time whale watching was beginning its third season in Húsavík's Skjálfandi bay and the growing popularity gave the Húsavík Hotel's manager Páll Þór Jónsson the idea to open an exhibition dedicated solely to whales. He contacted Ásbjörn Björgvinsson and convinced him to move to Húsavík, create the exhibition and to be the official caretaker.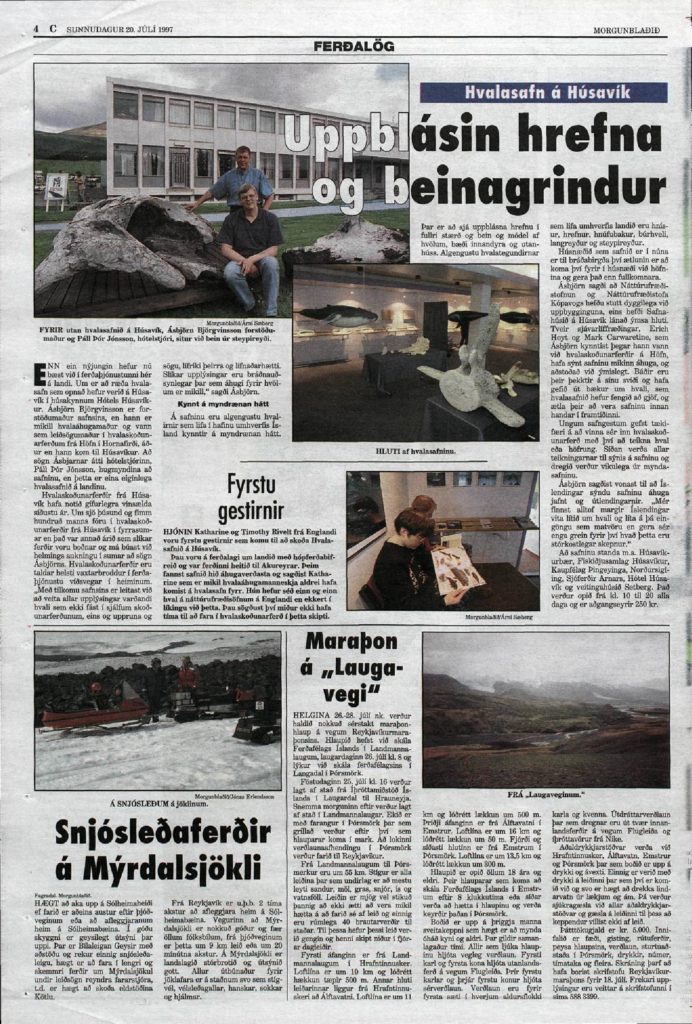 Ásbjörn went to London to meet Natural history museum's curator Richard Sabin. The main purpose was to learn whalebone cleaning as the London's Natural History Museum is the biggest skeleton museum in the world. Richard Sabin has been in some connection with Húsavík whale museum ever since. He for an example directed operations when whalebones were dug out in Keflavík á Ströndum in 2001 which you can read more about in the museum's biology room. Most recently Mr. Sabin was one of the headliners at the Whale Museum's annual Whale Congress in 2019.