The annual opening of the Whale School art exhibition was held last Saturday and on Sunday, French artist Marina Rees opened her art exhibition. It has become a tradition in the museum that a new artist exhibits art works connected to whales each year. Marina's exhibition is in a pure style and a great supplement to the other exhibitions in the museum.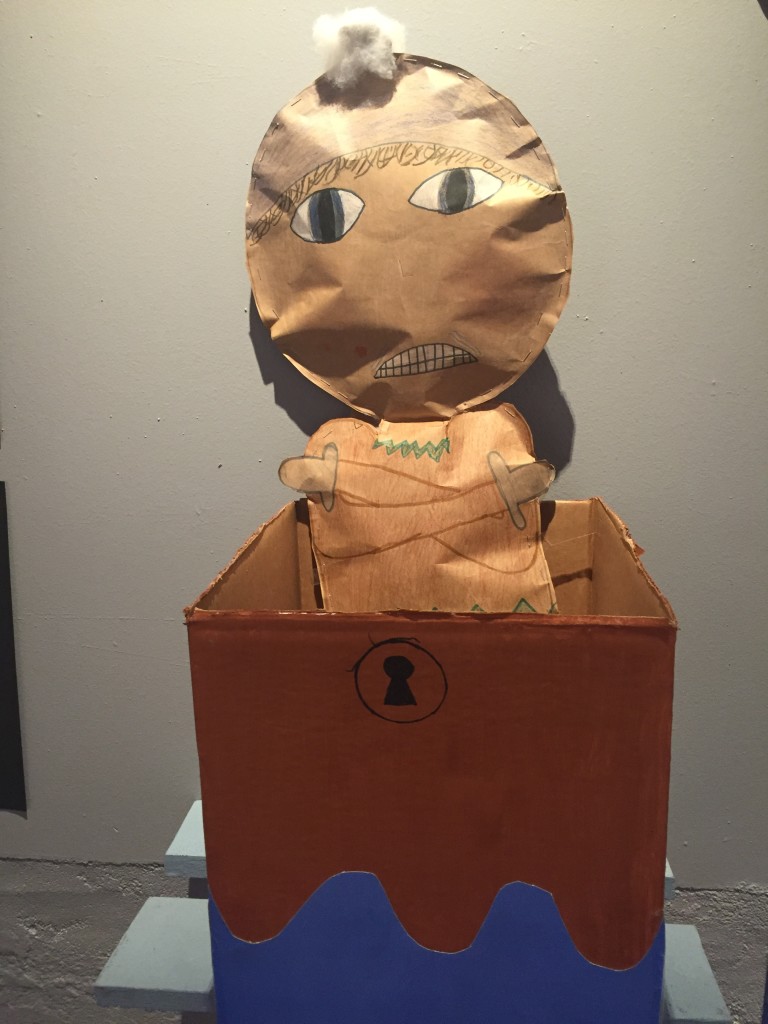 Ishmael, the main character in Moby Dick survived in Queequeg´s coffin after being shipwrecked. An by 5th grade students.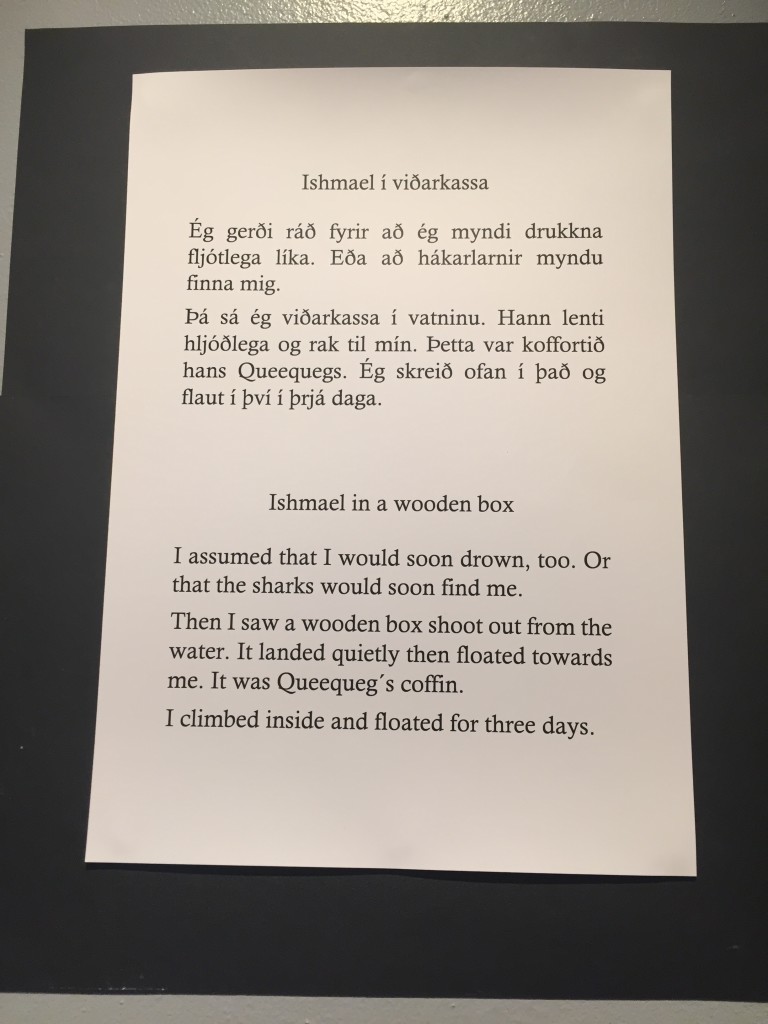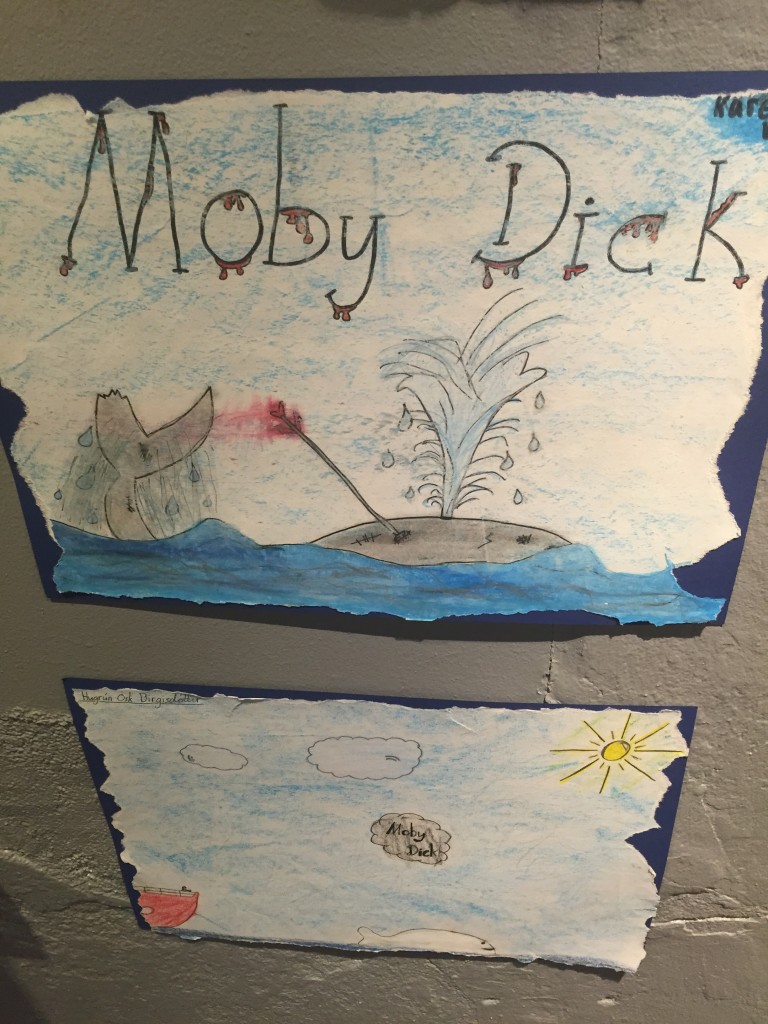 The 5th grade students read an abridged version of Moby Dick and made various artworks connected to the story.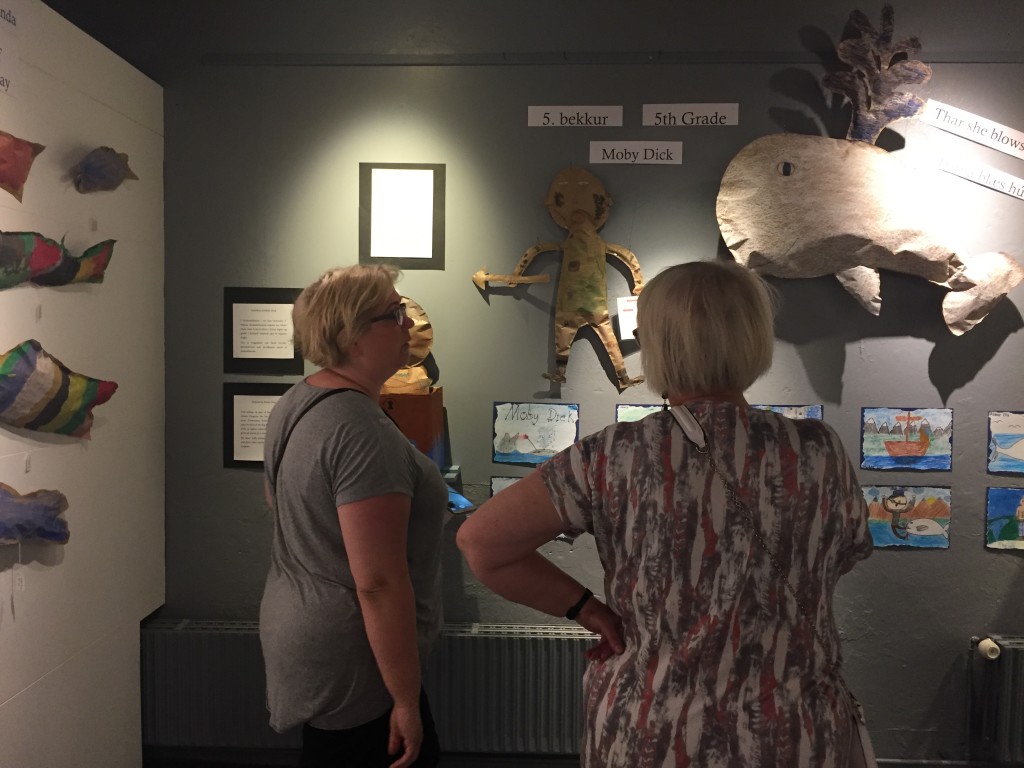 Around 150 guests attended the opening of the Whale School exhibition.
A young artist from the children´s nursery with her artwork, A Whale from Skjálfandi Bay.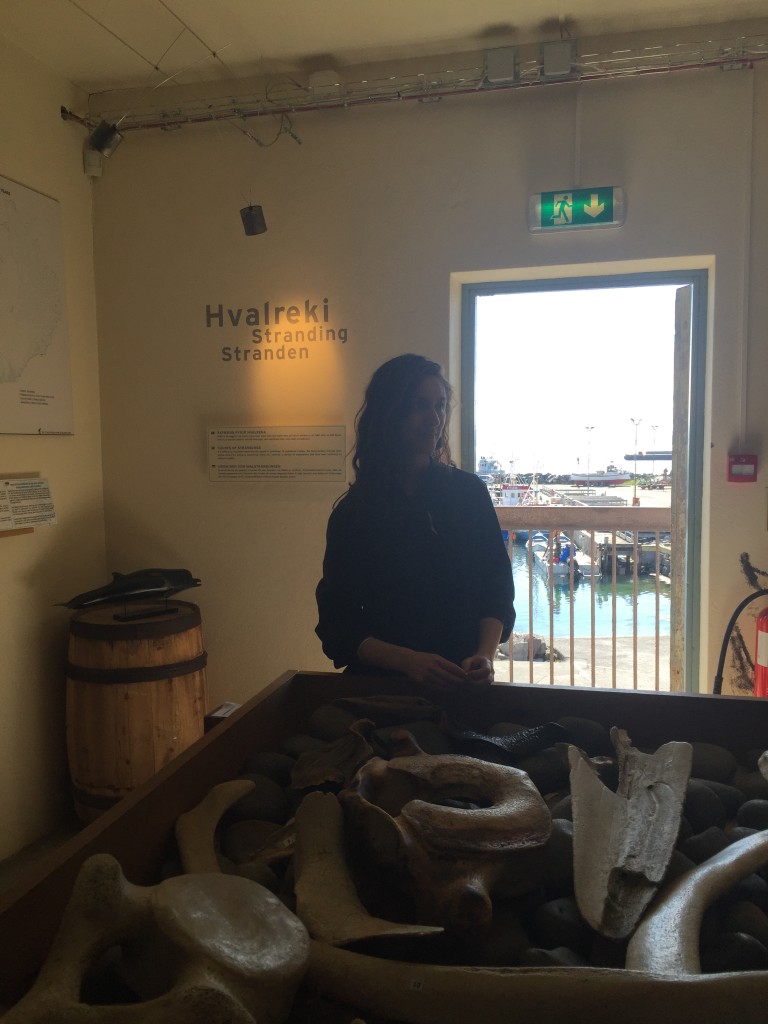 Marina Rees at the opening of her exhibition: C-E-T-E-C-E-A